Landlord requirements
The safety of your property is another important aspect of letting and there are huge penalties for those that do not comply with regulations. Intended as guidance only, please note the following:
Gas Safety (installation and use), Regulations 1998
Electrical equipment (safety), Regulations 1994
Fire and furnishing (Fire) (Safety) (Amendment), Regulations 1993
Energy Performance Certificate (EPC)
Energy Performance Certificates (EPCs) give information on how to make your home more energy efficient and reduce carbon dioxide emissions. All homes bought, sold or rented require an EPC. Find out what EPCs look like and what they contain. Energy Performance Certificates – what they tell you.
EPCs contain:
Information on your home's energy use and carbon dioxide emissions
A recommendation report with suggestions to reduce energy use and carbon dioxide emissions
Energy use and carbon dioxide emissions
EPCs carry ratings that compare the current energy efficiency and carbon dioxide emissions with potential figures that your home could achieve. Potential figures are calculated by estimating what the energy efficiency and carbon dioxide emissions would be if energy saving measures were put in place.
The rating measures the energy and carbon emission efficiency of your home using a grade from 'A' to 'G'. An 'A' rating is the most efficient, while 'G' is the least efficient. The average efficiency grade to date is 'D'. All homes are measured using the same calculations, so you can compare the energy efficiency of different properties.
Around 27 per cent of the UK's carbon dioxide emissions come from domestic homes. Carbon dioxide contributes to climate change. Find out more by reading 'Climate change: a quick guide'.
Source: www.direct.gov.uk
Gas Safety Certificates
Understanding the law for rental accommodation:
If you are a landlord letting a property equipped with gas appliances you need to understand and comply with the law relating to gas safety.
If you let a property, you must make sure that pipe work, appliances and flues provided for tenants are maintained in a safe condition. You need to have a gas safety check every year. A Gas Safe registered engineer must carry out the safety check in your properties. You must give your tenants a copy of the gas safety record within 28 days of it being carried out or before they move in.
You are also obliged to show your tenants how they can turn off the gas supply in the event of a gas leak.
Annual checks:
As a landlord, you are legally responsible for making sure that a Gas Safe registered engineer checks the gas appliances in your rental properties every 12 months and gives you copies of the gas safety records.
Gas safety records:
When your Gas Safe registered engineer has checked the gas appliances in your rental property they will give you a gas safety record. This record confirms the gas appliances have been checked and are safe.
You must give your tenant a copy of these gas safety records within 28 days of the checks being done, or give a copy of the gas safety record to a new tenant before they move in.
Remember, you must keep a record of each safety check for two years.
Source: gassaferegister.co.uk
Landlord Insurance
The majority of landlords in the UK are exposed to unnecessary risk because they don't have adequate insurance. Galley Properties would always recommend all landlords to get adequate insurance. Landlord insurance can be obtained from a number of providers and you may wish to get several quotations. Our preferred insurance provider is HomeLet, you can obtain a no obligation insurance quotation from HomeLet by clicking the link below.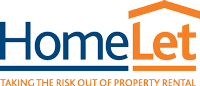 Legionella risk assessment for landlords
According to the Health and Safety Executive (HSE) website landlords who provide residential accommodation or who are responsible for the water system in their premises have a duty to assess the risk from exposure to Legionella to their residents, guests, tenants and customers.
What is Legionnaires' disease?
Legionnaires' disease is caused by legionella bacteria, is a potentially fatal form of pneumonia and everyone is susceptible to infection. The risk increases with age but some people are at higher risk including: people over 45 years of age, smokers and heavy drinkers, people suffering from chronic respiratory or kidney disease, diabetes, lung and heart disease, anyone with an impaired immune system.
How do people get it?
Legionella bacteria are widespread in natural water systems, e.g. rivers and ponds. However, the conditions are rarely right for people to catch the disease from these sources. Outbreaks of the illness occur from exposure to legionella growing in purpose-built systems where water is maintained at a temperature high enough to encourage growth, e.g. cooling towers, evaporative condensers, hot and cold water systems and spa pools used in all sorts of premises (work and domestic).
Legionella risk assessment
HSE requires private landlords to carry out a risk assessment to identify and assess potential sources of exposure, and thereafter, where a risk has been identified to introduce a course of action to prevent or control any identified risk.
Most small systems only need a risk assessment and no further action is required however it is important to have the evidence available that the risk assessment has been carried out.
The risk assessment can be carried out by the landlord himself if he is competent to do so, or can be done by a qualified third party.
HSE produced a revised, simplified version of the Approved Code of Practice (ACOP) 'Legionnaires' disease: The control of bacteria in water systems L8′, published in November 2013, but the responsibilities placed on landlords remain the same as the previous version of the L8 ACOP published in 2001. More information about Legionella can be found on the Health and Safety Executive website: http://www.hse.gov.uk/legionnaires/
Right to Rent check
What is Right to Rent?
Right to rent checks are a regulation introduced on 1st of February 2016 to ensure that whoever is applying to rent your property has the right to reside and rent a property in the UK. Anyone without a right to reside is disqualified from renting. This can be broken down into two different groups, permanent and time limited rights to rent.
What happens if I don't perform a Right to Rent check?
Unfortunately there are hefty fines of up to £3,000 and even the risk of imprisonment for any Landlord found to be housing a tenant that does NOT have the Right to Rent.
Who is responsible to perform the checks?
The landlord would normally be responsible for these checks but they can pass on the obligation to their agent as part of a written agreement. This means that the agreement between the landlord and the agent must specifically refer to who is responsible for performing right to rent checks. If the agreement is silent on this then the landlord will be responsible.
Will Galley Properties perform Right to Rent checks for me?
We are able to perform these checks upon your request for a small fee. If you do not instruct us to perform a right to rent check then you will be required to perform your own checks to meet the regulations.
Upon instruction and payment of a small admin fee we will take copies of Passports or relevant documents and independently verified the authenticity of documents to ensure they are not forgeries by a third party.
Why is there a cost to perform the checks?
The admin time involved and the use of any verification services incur a small additional cost which will need to be covered. Please contact us for our latest pricing.
Who needs to be verified by a right to rent check?
All tenants who will reside at a property will need to be verified including their children. If you instruct Galley Properties to perform the checks our small fee will be for up to 2 tenants and we will verify any children declared for free. Additional adults can be included by adding the correct number of fees to cover all adults at a property.
Need more info?
If you wish to discuss Right to Rent checks or instruct us to perform them for you why not speak to our lettings team on 01302570470. You can be assured that all reasonable efforts have been made by Galley Properties to ensure that your tenancy complies with the latest Regulations.